Raw Milk Herd Shares
What is a herd share?
Herd shares are currently the only legal way to obtain access to fresh, unprocessed, whole milk (commonly called "raw milk") in the State of Tennessee. A herd share is an agreement in which a person can own shares of a herd, which is cared for by the farmer.
The owner pays a one time membership fee and weekly boarding fees in return for access to the milk on a weekly basis.
Especially since the milk is unprocessed, we take the utmost care with herd health, hygiene and sanitation with the herd, milking equipment and facilities.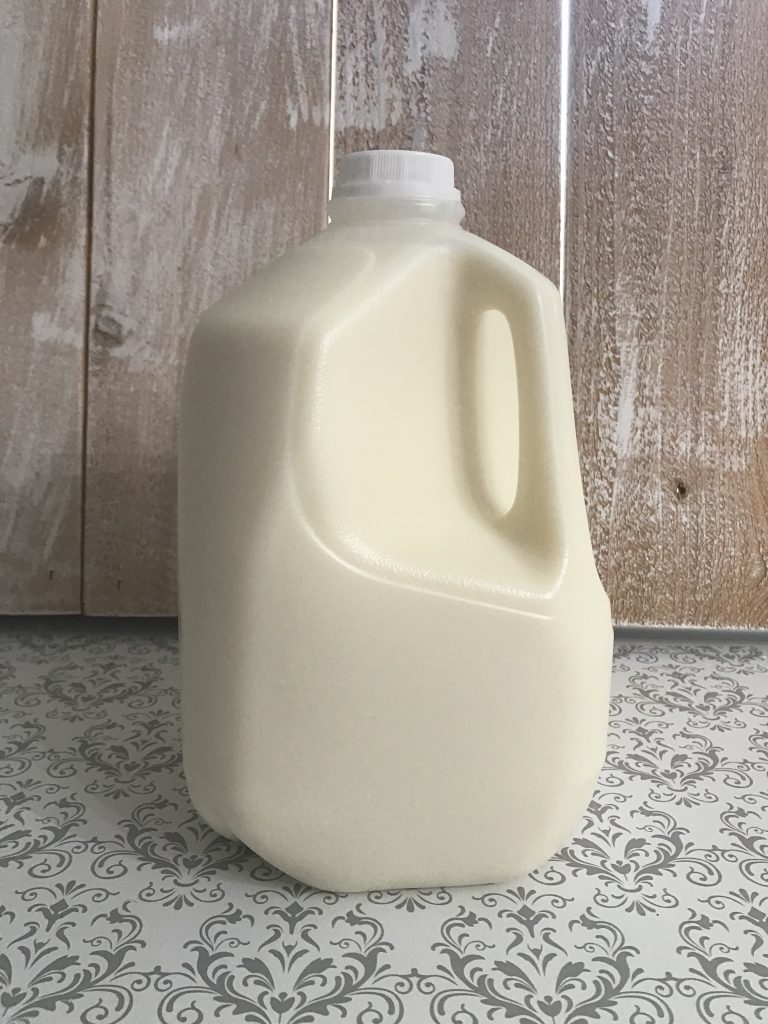 What are the benefits of raw milk?
The milk production of a cow is a byproduct of the grass they eat.  They are designed to produce grass-based milk and so while feeding cows grains does boost their milk production it also changes the nutrients in the actual milk itself.  We both calf share and do not feed grain to our cows which means our milk production is much leaner than grain based dairy farms, but the nutrient quality of our milk is so superior that the benefits far outweigh the temptation to get more of a lesser quality milk.
A quote from the Journal of Dairy Research in 1999:
"The more milk a cow produces, the more dilute the vitamin content of her milk.  The goal of the commercial dairy industry is to coax the maximum amount of milk out of each cow through a high –tech combination of selective cow breeding, confinement housing, synthetic hormones and a high energy grain diet.  It has succeeded admirably.  Today super-cows produce as much as 17,000 pounds of milk per cycle-20 times more than a cow needs to sustain a healthy calf.  Unfortunately for consumers, the cow transfers a fixed amount of vitamins to her milk, and the greater her milk volume, the more dilute the vitamin content of the milk, especially vitamins E and beta carotene…It follows that continuing breeding and management systems that focus solely on increasing milk and milk fat yield will result in a steady dilution in the milk fat if these vitamins and antioxidants…Dairy cows raised on pasture and free of hormone implants produce less milk than commercial cows, but the milk is therefore richer in vitamin content."
What do your cows eat?
Our cows graze our pastures year round and are supplemented in the winter months with grass hay. They have access to the pasture during the winter months and this primarily benefits their health by getting fresh air and stretching their legs.
How does the herd share work?
Milk is picked up on a weekly basis, either from the farm or from a delivery location. The day stays the same week to week. Deliveries must pick up from the location during the specified times. 
Milk is filled in gallon or half-gallon plastic jugs that are recyclable and BPA-free. You do not have to worry about returning jars each week.
You pickup and pay for your milk on a weekly basis during a designated time that you've arranged with us. 
The membership fee is $10 to be paid in full upon signing your herd share agreement. Weekly amounts of milk can be changed month to month, but not week to week.
What are the weekly boarding fees? (how much does my milk cost)?
Half Share: 1/2 gallon per week ($6 in boarding fees)

Full Share: 1 gallon per week ($9 in boarding fees)
Our Herd Share Memberships are currently at capacity, please use the link below to sign up for our waiting list and as soon as space is available we will reach out to you.