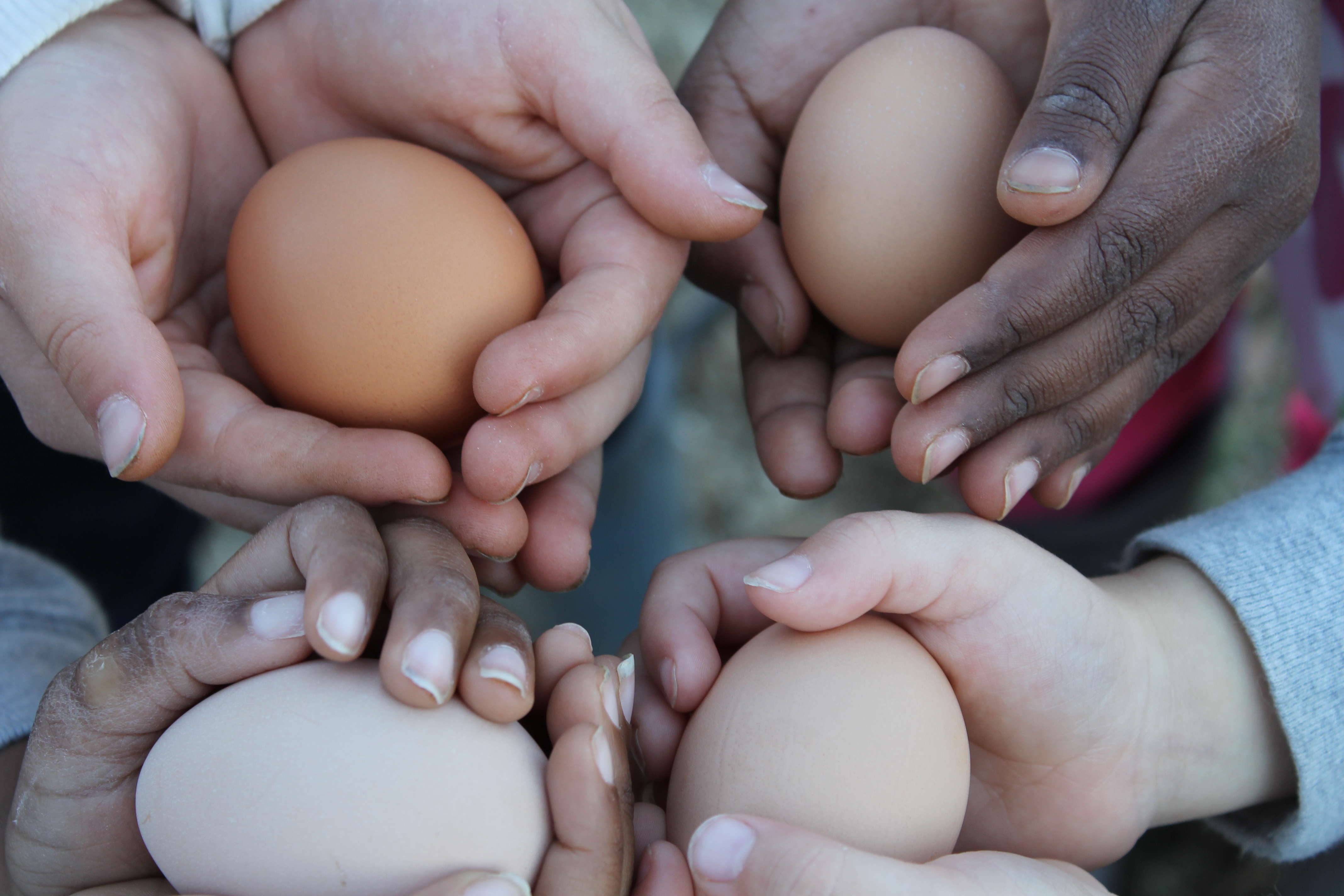 Our hens are free ranged on pasture eating a rich diet of salad bar grasses and insects. We supplement their pastured diet with soy-free and non-GMO, whole grains. Due to their foraging lifestyle our hens produce eggs that are rich in vitamins and minerals with beautiful bright yolks that make delicious breakfasts, lunches, and dinners!
Eggs are seasonal at Ahavah Acres. We have them available in plenty April through October and in shorter supply November through March.
You can send in your order using our online order form found here.
All orders can be picked up on the farm or at one of our scheduled pick-up locations. We are always in search of new pick-up locations, if you're interested in becoming a Buying Club Coordinator please email us.